Go camping in Dawki Shnongpdeng, Shillong, Meghalaya
From luxury camping to wild mountain hideaways, cleanest Umngot river,  there are all kinds of great ways to sleep over in the Dawki, Meghalaya, Shillong.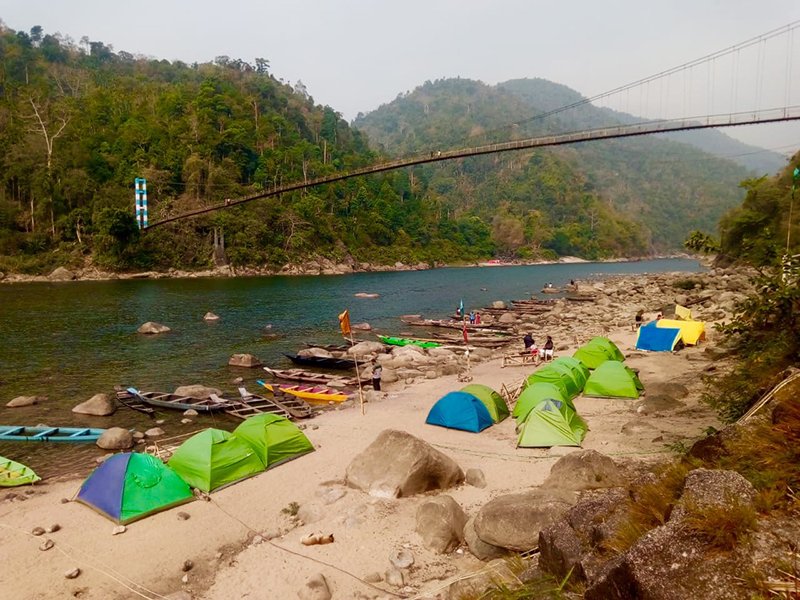 Whether you want to go Camping in Dawki, sleep at the riverside of crystal clear Umnghot River, relax in the luxury tent of Marvel's camps & treks, Meghalaya's Dawki, and Shnongpdeng has a huge range of camping experiences. We've rounded up some of our favorites to help you start planning for Camping in Dawki & Shnongpdeng.
– The best camping and glamping sites in Dawki or dauki and Shnongpdeng, Shillong –
The title of 'Marvel's camps & treks' famous campsite' sounds impressive on paper and digital platforms, but just wait until you see it in-person. located 1,800 m above sea level in Dawki – Shnongpdeng, Marvel's camps and treks is in the foothills of various incredible tourist spots, making for a truly breath-taking setting.
As well as exploring the marvelous location, there are lots of on-site activities, including Boating-Kayaking-Cliff jumping-Snorkeling and not to forget THE CAMPFIRE, Where people can also enjoy the many adventurous activities at an additional cost when staying with us.
EMAIL ADDRESS
Please email us your query, we will be happy to assist you. E-mail lemy10lymba@gmail.com