5.3K
Watch Video Umngot River Dawki Book Dawki Tour Packages & Resorts
Watch Video Umngot River Dawki – Book Dawki Tour Packages & Resorts Marvel's Camps & Treks Camping in Dawki and Shnongpdeng, Meghalaya.
Book our camping packages, the serene riverside camping will assist you to urge faraway from the chaos of city life.
Book your stay with Betelnut Resort in Dawki, To Easily Explore the Beautiful Nature
of
Shnongpdeng and Dawki in Meghalaya.
OUR SERVICES
Marvel's Camps Offer Dawki Camping and trekking, Trekking & Camping at Shnongpdeng, Dawki Hotel Booking, we also provide Boating, Kayaking, Cliff jumping, Snorkeling and not to forget THE CAMPFIRE.
We look forward to host you.
Dawki Camping
Enjoy tenting on the facet of the cleanest river of India -The Umngot River! Take part within the nearby adventure activities to bring adrenal rush.
Shnongpdeng Camping
Book your Shnongpdeng camping and adventure package with Marvel's camps & Treks, Explore the Beautiful Nature of Shnongpden
WHAT CUSTOMERS SAY
Check what our customer says about us and our services, all reviews are 100% accurate and available in google
Camping overnight with bonfire along the riverside of Shnongpdeng River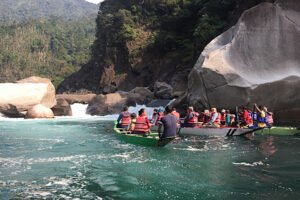 How useful was this post?
Click on a star to rate it!
Average rating 0 / 5. Vote count: 0
No votes so far! Be the first to rate this post.